The Johannesburg Holocaust & Genocide Centre
The Johannesburg Holocaust & Genocide Centre (JHGC) was founded in 2008 and together with its sister Centres in Cape Town (est. 1999) and Durban (est. 2008), forms the South African Holocaust & Genocide Foundation (SAHGF). The JHGC is a member of the Association of Holocaust Organisations (AHO) comprising over 300 institutions worldwide. It is also a member of the International Association of Genocide Scholars (IAGS) and the Alliance Against Genocide.
The JHGC, in partnership with the City of Johannesburg, moved into its iconic new building of memory, education and lessons for humanity in mid-2016 and officially opened to the public in March 2019, with the completion of its Permanent Exhibition.
Vision and Mission
The JHGC seeks to raise awareness of the evils of genocide with a particular focus on the Holocaust and the 1994 genocide in Rwanda; to serve as a memorial to the six million Jews who were killed in the Holocaust, all victims of Nazi Germany and the estimated 800,000 Tutsi victims of the Genocide in Rwanda; and to teach about the consequences of prejudice, racism, antisemitism, homophobia and xenophobia and the dangers of indifference, apathy, and silence to freedom and democracy.
The JHGC is a not-for-profit educational institution and our expenses are covered through donations and partnerships with individuals, foundations, corporations, embassies and national and international government and non-government organisations.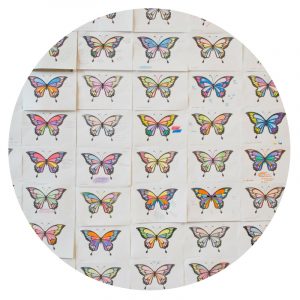 Educational and Public Activities
The 2007 South African national curriculum for grades 9 and 11 includes the study of "Nazi Germany and the Holocaust", as well as an elective section on the Genocide in Rwanda. The JHGC is assisting provincial education departments, schools and educators with its human rights curriculum through making available educator training, learner workshops and resource materials. Our educational programmes have reached more than 40,000 learners and over 6,000 educators in recent years.
The JHGC education facilitators and expert overseas guest speakers offer Holocaust, genocide and human rights content and pedagogical training workshops throughout the year. In the workshops learners explore the dangers of prejudice and discrimination and how this can threaten democracy and lead to gross human rights violations. Through examining their own contemporary environments (schools, home and society), learners are given an opportunity to understand their capabilities to speak out and not be bystanders in the face of injustice. These programmes help to create a more caring and just society in which human rights and diversity are respected and valued throughout South African society.
In addition to our learner and educator programmes, we also offer a rich public programme of temporary exhibitions, lectures, film screenings, commemorations and other special workshops, all of which attract a large and varied audience.