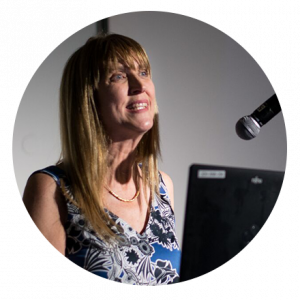 Tali Nates
Founder and Executive Director
Tali has lectured internationally on Holocaust education, genocide prevention, reconciliation and human rights. She has contributed chapters to different books, the latest is God, Faith & Identity from the Ashes: Reflections of Children and Grandchildren of Holocaust Survivors. She serves on the Academic Advisory Group of the School of Social Science, Monash University, SA. Tali was chosen as one of the top 100 newsworthy and noteworthy women in South Africa (Mail & Guardian) and was awarded the KIA Community Service Award (2015). She acts as a scholar and leader of Holocaust and Genocide study-tours to Eastern Europe and Rwanda. Tali is one of the founders of 'Holocaust Survivors Services' and 'Rwanda Genocide Survivors Services' in Johannesburg. Born to a family of Holocaust survivors, Tali's father and uncle were saved by Oskar Schindler.
Contact her for big ideas, projects and stories, fundraising and inspiration.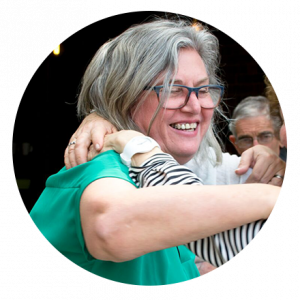 Shirley Sapire
Office Manager
Shirley has worked at the JHGC since 2014. She has a background in the hospitality industry, having owned a deli and a corporate catering business. Her lifelong interest is in the Holocaust and genealogy.
Contact her for administrative and accounting queries, booking seats for upcoming events, March of the Living adult delegation, as well as donations for the resource centre.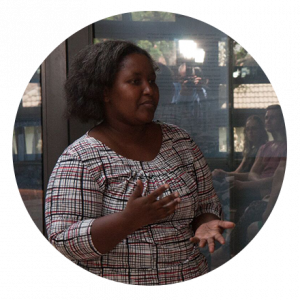 Thuli Qanya
Centre Manager
Thuli was one of the first staff members of the JHGC when it was founded in 2008. She now oversees venue hire and facilities for the Centre, among other projects.
Contact her about using our space.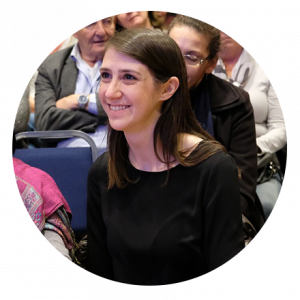 Kim Nates
Project Manager
Kim has worked at the JHGC since 2014. She completed her undergraduate degree at Brown University, USA, and Masters degree at Imperial College London, UK. Kim is a third generation survivor of the Holocaust: her grandfather and granduncle were both saved by Oskar Schindler.
Contact her for partnership events and exhibitions with the JHGC, social media and marketing, as well as March of the Living youth.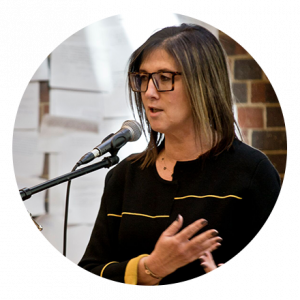 Arlene Sher
Head of Learners' Education
Arlene has worked at the JHGC since 2010 and is involved in all aspects of education, training and development as well as other special projects and heads a team of staff and volunteers. She studied for a BA degree at Wits University and obtained a Higher Diploma in PM from the Wits Business School.
Contact her for more information about educational programmes for all types of adult and student groups, as well as Bar/Batmitzvah twinning.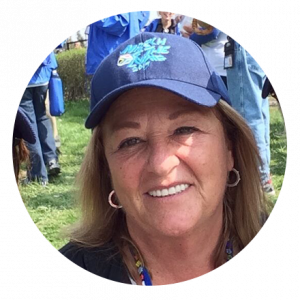 Rene Pozniak
Education Specialist & March of the Living Youth Leader
Rene has worked with the JHGC since 2014. She studied for a BA degree at Wits University in Law and Communications, as well as a Para Legal Diploma (USA) and a diploma in Jewish Studies (RSA). Rene was part of the Jewish Studies Department at King David Linksfield Highschool for 23 years. She has been the head of the March of the Living Youth tour for the past 12 years.
Contact her for more information about educational programmes or March of the Living youth.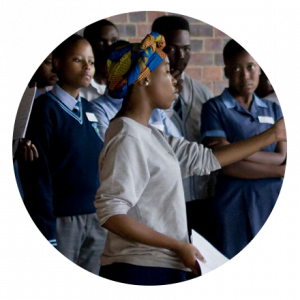 Mosa Leteane
Special Projects Officer
Mosa has been working at the JHGC since the start of 2017. She is a LLB Law (Hons) graduate from the University of the Free State who has been involved in various leadership platforms and forums. These include leadership study tours to Stanford University, the University Of California and dissecting issues of memory, trauma and justice through a comparative study in Germany and Poland.
Contact her for educational programme bookings.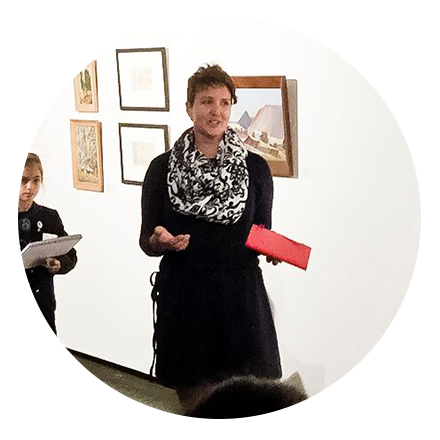 Catherine Boyd
Education and Marketing Officer
Catherine joined the JHGC in 2017 as a member of the education and marketing teams where she is working to improve the educational resources, documenting events held at the centre and assisting with guided tours of the building. She holds an honours degree in History of Art from the University of Witwatersrand and a diploma in Graphic Design from the Cape Peninsular University of Technology.
Contact her for more information about educational programmes, as well as her amazing photography skills.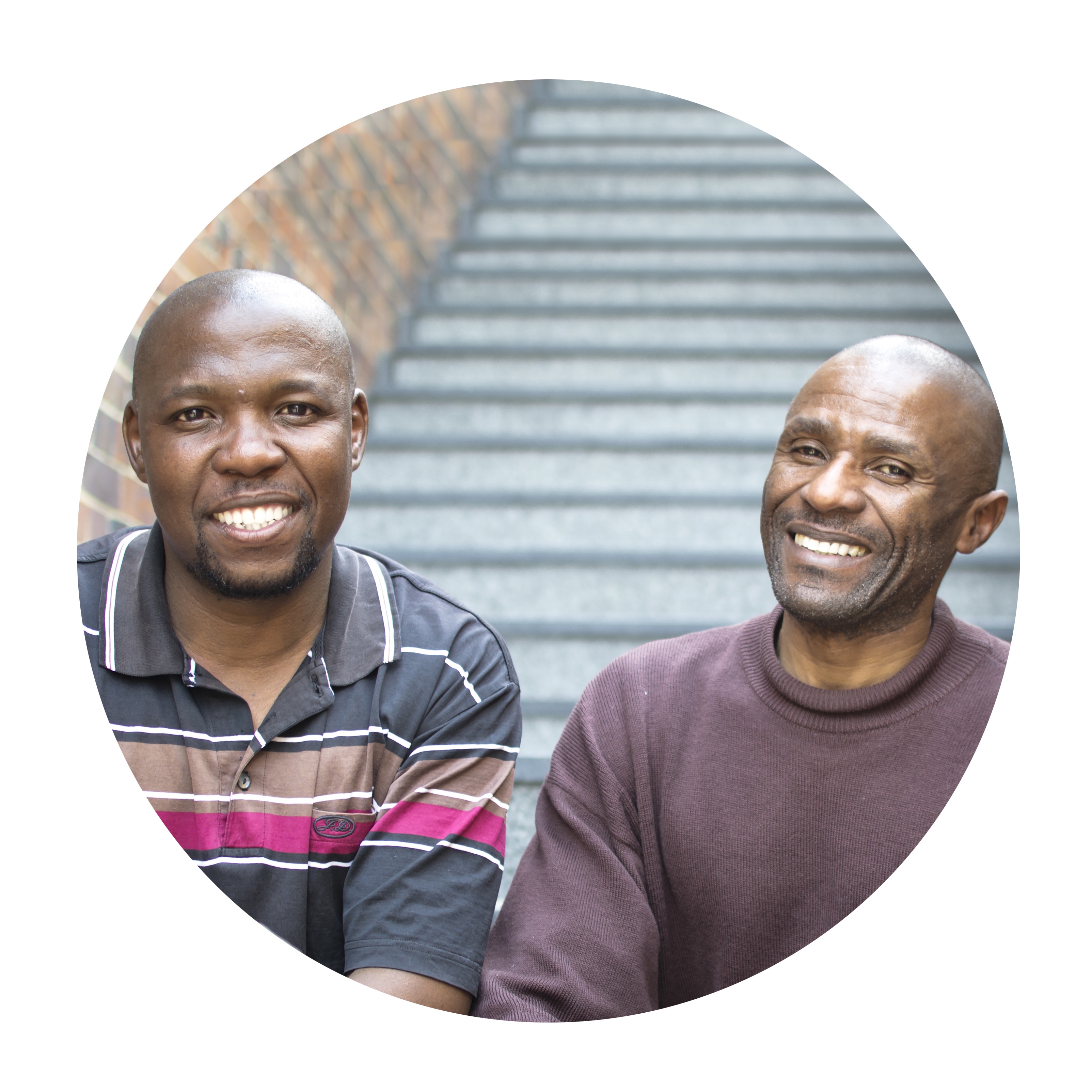 Joel Matasane & Mandinho Belene
On-site Staff
Joel and Mandinho have been an invaluable part of the JHGC team since its opening in 2016. They assist in all aspects of the running and maintenance of the building.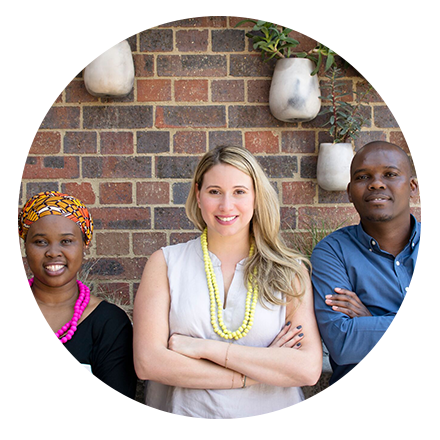 Courtneigh Cloud Bernstein, Lucky Previe Msimanga & Ntando Dlamini
Issy's Coffee & Gift Shop Staff
Courtneigh is the manager of Issy's Coffee & Gift Shop, opened in the name of her grandfather: Holocaust Survivor Israel Gurwicz. Courtneigh has been involved with the JHGC since 2015, volunteering with education and social media. She is supported by Lucky and Ntando in the daily runnings of the shop.
Contact Courtneigh for more information about the coffee and gift shop: selling your products, events and bookings.